Most companies don't make it passed their first year. This is mainly because of lack of strategy & planning. I put together a resource to help you gain early traction through growth hacking. These are my top 10 things you must do to grow your business for sustainable growth.
1.Build Your Email List
Times have changed. Before you were able to spend 20 cents a click to your website. Not anymore. You can expect to pay anywhere from $1.50 to $3 per click depending on what niche your in. This is why building an email marketing list should be the linchpin of your overall marketing strategy. It's faster than seo and is also very long term.
How to grow your email list fast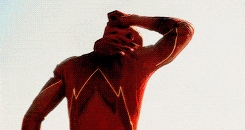 The quickest way to grow your list is to run a giveaway or contest. People are always looking to get something for free. Find something of value related to your niche and run a viral contents. You can use tools like Gleam.io as your giveaway platform. The benefit to using a tool like this is that you can incentivize people to share in exchange for more contest entries.
The Long Term Way To Build A List
Let's face it, you probably won't have the budget to run contests constantly. A more practical way you can grow your email list is by collecting emails from people who visit your page. If you plan on sending any sort of traffic to your website you NEED to be collecting emails . If you do not do this you will be burning a lot of money on advertising with literally nothing to show for it.

You can use tools like optinmonster to begin collecting leads. It integrate with your favorite platforms such wordpress, shopify, bigcommerce etc. The main reasons I like using optinmonster is because it has both mobile & desktop popup capabilities. I also like the display rules it has.
Your also going to need to get an email marketing service. Most of them aren't expensive. As your list grows you will have to pay more though. I recommend getting klaviyo if your planning to go all in with your business. Its free up until 250 contacts then you have to upgrade to store additional contacts.
If you plan on sending any sort of traffic to your website you NEED to be collecting emails
Click To Tweet
2.Create Long Form Content
Having a content strategy is critical. .Right now google is rewarding really helpful longform content. This is because there where so many low quality sites on the internet not really providing value. So if you can cover a topic better than your competitor you will have a really good chance of ranking for thousands of keywords. According to google thin content is typically articles under 300 words. Always aim for content that is 1,500 words or more. Longform content will be required to rank in this new SEO era. It's very practical and doesn't rely on blackhat methods.
Formatting your content
When it comes to formatting your content for SEO you need to think about making your posts readable instead of making sure all of the "on page" seo is correct. On page seo refers to things like optimizing the H1 tags, meta descriptions, internal & external linking etc. However this should not be the main focus. You can actually rank very easily with informal content like this one.

We structure out articles as such

Headline
Intro
Table of contents
Heading 1
Heading 2
Heading 3
Heading 4
Frequently asked questions
Longform content will be required to rank in this new SEO era
Click To Tweet
Researching content
First off, hopefully you know a lot about your industry. You can always hire people to research and write content for you however this isn't a good idea if you have no interest for it. Your staff will know and will not be all in with your ideas. For example I write a lot of the content for 20XMedia since I've been marketing for almost 10 years. It's much easier to write if you know about your niche.
The question search
Answering questions in your blog post is known as a response post. To find response post ideas simple type in questions around your niche that your audience need answers too. You want to find questions that have not been covered by really big websites for the simple fact that you may not be able to out rank them. If you see reddit, yahoo answers, or quora results ranking on page 1 then that's a good sign. You can then come in and write a 1,500 word article to out rank them. We've done this across various niches and it has worked like crazy. With only 30 of those blog articles we were able to generate almost 4,000 visitors to our clients website.

For example if I had a pet site selling dog treats I could write an article on top 10 ways to keep your dogs teeth clean. The key is to not use keyword research tools because they are very inaccurate on how much traffic a search query is getting.
Tools to help you research questions to answer in your articles

https://www.quora.com/
https://answers.yahoo.com/
https://www.reddit.com/
https://answerthepublic.com/
This is actually a tactic a lot of startups use to gain traction. Especially startups who don't have the luxury of having venture capital. Don't believe me? Look at the top saas companies and see how much traffic they are generating just from search. That's not by accident. Content marketing is crushing it right now. We are in the golden age of information because lots of companies are giving away all their secrets trying to rank #1. Only way to do that is by providing a resource that's better than everyone else's.
3.Optimize For Mobile
Mobile first is google's motto. In fact Google webmasters said in a tweet that having a mobile optimized site can help you rank better in th search.
On ranking: The mobile-first index doesn't change anything for ranking other than that the mobile content is used. While mobile-friendliness is a ranking factor on mobile, being in the mobile-first index is not.

— Google Webmasters (@googlewmc) June 14, 2018
Mobile Best Practices
Luckily as a startup you can start off with mobile optimized web pages. It's much more difficult and costly to optimize an established site for mobile. Especially if they have tons of content.
Mobile Page Builders
The good news is most web page builders like elementor (wordpress), clickfunnels, & shogun (shopify) have the option to build out a separate mobile version of the page. Before you would have to have a programmer code a separate mobile version of your pages.
Elementor: For my my content creators you can create mobile friendly pages by
Clicking the 3 dots on your element -> click on advanced -> responsiveness -> visibility. You also can view how your pages look by clicking on responsive mode.
Clickfunnels: For my funnel hackers you can create mobile friendly pages by
clicking on the section, row, or element -> click the gear icon -> toggle mobile only. Click on the device icons at the top of the page to view how the page looks on mobile.
Zipify Pages: For my ecommerce hustlers you can create mobile friendly pages by
clicking on the pencil icon -> hide on desktop. Click on the device icons at the top of the page to view how the page looks on mobile.
Best practices of mobile
Faster page load times
Important content above the fold
Font 16px or 1em minimum
Buttons full screen
Mobile version of webpages

Avoid centering content.

Break up the text in more sections
Google AMP
In a nutshell google amp is a framework that pretty much loads any site instantly. Currently there are tools being developed for both ecommerce stores & content creators. As far as ecommerce google amp has very limited resources. This is because amp doesn't allow for javascript. So if you use shopify you won't be able to load those cool apps to get people to buy now. However there are a few google amp agencies popping up that can build you a google amp website. It's very expensive though. Also websites are getting faster anyway as long as the advent of 5G. I don't see google amp being an end all solution. People rely on javascript too much.
4.Diversify Your Sales Channel
Having one traffic source is like building your house out of sand. One algorithm change can wash away everything you've built. I still have scars from getting multiple ad accounts shut down by facebook years ago. This wouldn't have been a problem if I didn't just have one traffic source.
Having one traffic source is like building your house out of sand. One algorithm change can wash everything you've built
Click To Tweet
Search Traffic
Search traffic has always been the best traffic source. You can't say no to free traffic. Having a solid SEO plan will make sure you at least get some visitors coming to your site even when advertising money runs out. With my longform content strategy you will be able to get tens of thousands of visitors to your site your first year easy. Write, write and write some more!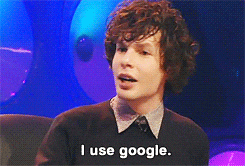 Email
As you've read earlier in this article email marketing should be one of the first things you setup. It's almost as good as search traffic. The reason why its #2 is because you have to spend money to build it & it also needs to be maintained. With search its 100% free as long as you have time to write.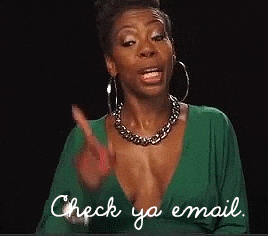 Facebook
I have a love & hate relationship with Facebook. It's amazing for retargeting. All of your prospects most likely have a facebook account which makes it a very powerful traffic source. Too many people burn money on Facebook cold traffic in the beginning. It's just so expensive. If your a new brand I recommend only focusing on retargeting campaigns. Cold traffic is just not worth it unless you have a really viral product with high margins.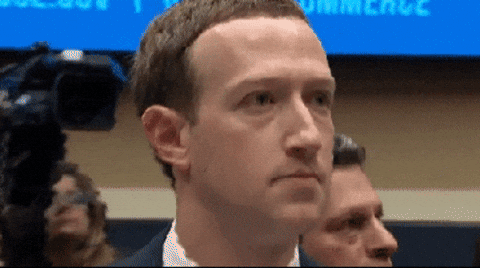 YouTube
YouTube has been around since 2005 and is starting to garner the attention of advertisers. Its powerful in the way that you can target your ideal customer based on what videos they watch. Since youtube covers almost every topic your targeting options are boundless. The only problem is that people aren't on youtube to buy stuff so make sure your video content is educational or entertaining in nature. For instance if I had a pet store selling dog toys I would find video that was informational and try and copy the style of content. You want to blend in, provide value, and have a strong call to action at the end of the video. I'd say YouTube is a much better option than Facebook. There is less red tape and your account is most likely never going to get shutdown.
5.Recurring Revenue
Now that you have a diverse traffic source it's time to diversify your revenue source. More specifically adding in recurring revenue. Recently I came to the conclusion that recurring revenue isn't the holy grail, however its still an essential part of your businesses longevity. Having to always find new customers is never fun. If you can get your customers on a payment plan to pay for the services they love that's like the best setup.
Types Of Recurring Revenue
Annual renewal
Product or service that renews yearly
Contracts
Product or service that the customer is locked into for an X amount of time
Subscription Box
Bundle of Product that are delivered monthly
Consumables
Product that runs out & needs to be purchased more than once for benefit
Sunk money consumable
Sunk money consumables are products like a coffee machine that is sold at a loss in hopes the customer buys more coffee
Churn Rate & How To Reduce It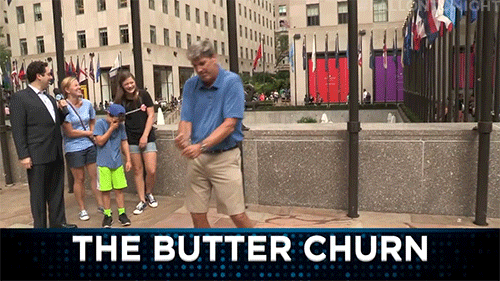 Churn rate is the rate at which someone unsubscribes from your service. The Churn Rate Formula can be calculated as the number of churned divided by the total number of customers:

Here are a few ways to reduce churn:

1. Make it difficult for customers to unsubscribe. ie have them call in to cancel
2. Enable automatic renewal
3. Make The product or service better
4. Offer yearly plans at a deep discount
6.Clean Logistics
Having clean logistics is essential. The ease at which you deliver your products will determine how fast you can scale. You don't want to have too many mistakes in your fulfillment. If your going for a next level service make sure you have the infrastructure in place to support it.
7.Customer Satisfaction
it's critical to build a raving fan base your first your in business. You can't afford to have people upset about how you handle issues especially if your bootstrapping. Every single person who interacts with your brand should be blown away at the first impression. A quick way to have your customers go to another competitor is by having bad customer satisfaction.
What Is Customer Satisfaction?
In a nutshell customer satisfaction is the process of making the customer happy not just content with the service. It's the process of going above your customers expectations.

For instance if a customer emails saying they are upset with the long shipping times you have either one of two options. Option 1: Say sorry and send them to your FAQ where it explains how long your products take to ship. Option 2: Say sorry and offer them a discount on their order as well as a free low ticket item.

As you can see those are two vastly different scenarios. If you want customers to come back and rave about your company you need to rise above your companies policies and deliver an outstanding service. Tony Hsieh the founder of Zappos created an entire company around going above and beyond.
Top Customer Satisfaction Books
If your a business owner you need to read these books asap.I got the audio versions of these books since I learn quicker through audio.
Never Lose A Customer Again
Zappos Delivering Happiness
Giftology
The Ultimate Question
Talk Triggers
What customers Crave
Top Customer Satisfaction Blog Posts
These are posts that I found super insightful on how to can craft a better customer experience for your customers
5 Ways to Create Wow Experiences for Your Customers… on a Budget
5 Simple Yet Indispensable Ways to Wow Your Customers | Inc.com
The 13 Most Effective Ways to WOW Your Customers – Salesforce Blog
7 Ways To Deliver Wow Customer Service & Experiences | Buffer Blog
Five Immediate Actions to Wow Your Customers

9. Encourage Referrals
You really want to encourage people to share your product or service. Especially in your first year of business. Referrals are a big part of your growth strategy. A little hack to get more referrals is to first makes sure the product itself is share worthy. The book talk triggers goes over how to make your product viral in nature. For instance the doubletree offers cookies to its occupants. You can even see on their instagram how much people love those cookies. Referrals aren't just about people loving the product but also loving the service.
8.Personalize Your Products
Product & service personalization is the name of the game moving into 2020. The only way to grow quickly as a new company in a sea of sharks is to create a product that customized for your customer. The more personal you get with your product or service the higher the barrier to entry. You could potentially have an entire niche to yourself with a highly customized solution. This is referred to as a blue ocean strategy.

Personalization doesn't stop at personalizing the product itself. It can be as simple as personalizing the user experience.
10.Business Development
Business development is very important in growing your brand in the first year. Focus on finding brands & influencers who you can create strategic alliances with. This will give your company massive momentum very quickly. There must be a mutual benefit for this to work properly. The idea behind BD is to leverage someones customer base in order to bring in new business. For example If your a new email software company you could offer a free integration for an up & coming ecommerce platform. Just imagine how many new products & services are popping up every year who could use your service.

You also don't want to just make a simple integration. You want to create helpful content that your BD partner can share with their audience. If your the only one making super valuable content your going to get more users to flock to your company. This works best for new companies since you have a better chance of getting attention. I wouldn't try this with businesses who are already doing hundreds of millions of dollars per year.
FAQ
How do I expand my business online?
If you have an offline business you can easily bring it online. The first step would be to create a website. You also want to create a google listing for your business. Lastly you will need a way for people to find you. The quickest way to get exposure is to run google adwords & google shopping campaigns. If you pay someone do your SEO you may even rank on google for free without having to pay for ads.
How do I grow my business on Facebook?
To grow your business on facebook you will need a Fanpage and money for ads. This is the fastest way to grow your business on social media. With Facebook your able to hyper target your audience precisely. Avoid paying for likes though. Most business owners think likes are what drive sales. This is not the case. Facebook has changed their algorithm in a way that hinders your fan pages organic reach. It's best to just run conversion or website traffic campaigns. Facebook gives you something called a pixel which allows you to track your sales. Overtime you can optimize your ads for a better ROI.
How do I grow my business on Instagram?
There are many ways to grow your business on instagram. One way is to grow it organically by posting relevant content consistently. Another way is partnering with influencers & building hype around your brand. The most common way is to pay for instagram ads. You can buy ads through the Facebook business manager now since IG was bought out in 2012.